SCHOOL PHONE SYSTEM
CASE STUDY
Hill View Primary School, Dorset
The Bursar from Dorset-based Hill View Primary school explains why they chose Redcare5G as their supplier of business phone systems; "There are many, many telephone companies out there all trying to get our business and Redcare5G delivered on all their promises and we are extremely happy with the telephone system which has made our lives so much easier."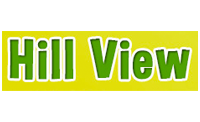 It took us a while to make the decision and Redcare5G were very patient with us even when they had to do a complete re-quote. The reasons that we chose Redcare5G over other suppliers was because as well as being competitive, they were very sympathetic to the needs of a large primary school, particularly with the disruption that would be caused to the pupils and staff.
Their installation team were very professional throughout the whole of the installation and I felt that they put themselves out to ensure that the system was installed and that we were happy before they left the site. Undoubtedly there was some disruption to the school day, as we expected, but Redcare5G ensured that any disruption was kept to a minimum. We are a big site and I thought the installation team did a brilliant job to get the system installed in the promised 2 days and any queries or changes that have been required to the programming of the system since the installation have been resolved quickly and efficiently.
There are many, many telephone companies out there all trying to get our business and Redcare5G delivered on all their promises and we are extremely happy with the telephone system which has made our lives so much easier.