HORSEFAIR SURGERY – CASE STUDY
Horsefair was established at the beginning of the last century and has grown to become one of the largest GP practices within Oxfordshire serving in excess of 16720 Patients across two sites.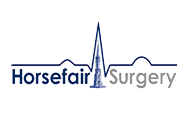 Background
The practice had been in its current premises for many years but was looking to move to a new purpose built building within the centre of Banbury, the practice director Andrew McHugh was keen to take the opportunity to update their communications to ensure that they were providing Patients with the best possible service, whilst at the same time were working with a provider that understood the needs of a busy general practice. After talking to several providers, including their existing suppliers and having presentations from the two they shortlisted the decision was made to go with Redcare5G due to their wealth of experience and background within the healthcare sector.
The solution 
Having been given a brief the decision was taken to recommend the siemens hipath telephone system, which seemed to meet all of the practices initial requirements but also, and perhaps more importantly, cater for their future needs. A number of key recommendations were adopted including the use of call monitoring software to provide detailed analysis of calls in and out of the practice including essential key performance indicators such as missed calls, average time to answer, all detailed down to extension level the provision of feature-rich digital handsets for key personnel to ensure that they had simple access to key features of the telephone system the introduction of voicemail for key administration staff. The adoption of ISDN lines with direct dialling in numbers enabling staff to be contacted directly rather than via Reception thus reducing reception's workload.
 Feedback
Andrew Mc Hugh, commented – telecoms is right at the heart of running a general practice, the telephone system is often the first contact a patient has with the surgery and managing that first contact in a smooth and efficient way is key to improving patient satisfaction, with this in mind, I looked at several providers of new telecom systems and what impressed me about Redcare5G was that the technical support staff were always available and responsive by phone and email. We are delighted with the system and the call monitoring software enabled us to assess, objectively, how well we were performing in terms of call response time and also to highlight when the peaks of demand, including unanswered calls, occur, this has enabled us to review our reception staffing and procedures and the results speak for themselves. In summary, I am completely satisfied with my choice of Redcare5G for both the phone system and service provision have no reservations in recommending them to other surgeries.