NETWORK INSTALLATION, VOICE & DATA CABLING
CAT5E, CAT6 CABLING
Cabling infrastructure is critical to every telephone and IT system. Without a good quality data cabling system, organisations can struggle to have reliable systems that cope with a changing business environment. Never has this been truer than with the advent of IP or VoIP telephony where telephones systems can share the same infrastructure as IT systems.
Redcare5G take care to design data cabling solutions relevant to a customer's technical and budgetary needs, In particular, those for Category 5 enhanced (or CAT 5e) and Category 6 (CAT6). Installations of CAT5e and CAT 6 cabling are tested to relevant standards and test results provided on completion.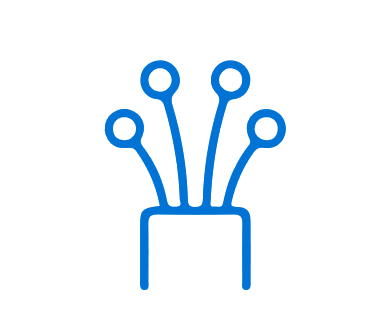 FIBRE CABLING
With larger cabling systems or where more data needs to be transmitted faster, the value of fibre optic cabling increases. Whether used to cover distances further than those covered by CAT 5e or CAT 6 or to link buildings across a multi-building or 'campus' style location, fibre optic cabling offers a reliable cost-effective solution.
We can install internal or external Fibre optic cabling in either multi or single mode, designed to meet your requirements and budget.

NEW BUILD AND RELOCATION
If you're planning a new building, refurbishing your current premises or relocating it's never too soon to talk to Redcare5G. It can take months to move some services.
We can help with planning and costing your structured cabling from your drawings with a telephony and data approach to your needs. We'll be happy to help you with advice on Business Continuity, moving lines and developing strategies for ensuring your customer know you've moved and helping to implement a smooth turnkey approach to your move. Above all, keep you working!
It's mostly common sense and experience but at Redcare5G, we'll work closely with you to find the right solutions to suit the demands of your business or organisation.

NETWORK SUPPORT
Routers, firewalls and switches
Ensure your team's success with managed network upgrades and maintenance of wired, wireless and VPN networks.
We understand that unlike large business organisations, small businesses can face several difficulties in having an in-house IT and network support department. When you outsource your IT support needs to Pure Technology, we make all the efforts to provide the most specialised and effective small business network support.